about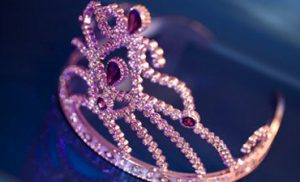 It is the best chance to succeed!
UNIVERSE GRAND QUEEN® is the largest contest in the world, involving the participation of contestants from more than 240 countries and territories. It is the only contest of that magnitude that exists. It is the first world contest. It is the largest beauty pageant of all. UNIVERSE GRAND QUEEN® offers a great opportunity for personal and professional development to all its participants. Registration is completely free.
read more
clasification
1.-
The proposal will be based on the number of followers of Facebook, YouTube, WhatsApp, LinkedIn, Skype, Google+, Instagram, Twitter, Tumbrl, Vibber, Snapchat, Reddit, Pinterest, Daily Motion, votes received via SMS, and the scores received in each evaluation criteria according to the guidelines of UNIVERSE GRAND QUEEN®.
2.-
A important criterion is Personal studies, work preparation, social activities, dealing with the media, volunteer work, sports activities, work in education, art and culture, parades in ball gowns, traditional costumes and evening dresses, influence in the society of their region, etc.
3.-
The candidates will display international relations skills, history, diplomacy, administration, singing music and dancing. To be UNIVERSE GRAND QUEEN® requires a lot of work and skill. Scores are cumulative since enrollment.
4.-
The candidates will be evaluated and classified from the registration to the Regional election / selection, which includes an initial phase, a semifinal and a final. The first three places of the Regional Final will qualify for the National Final of each country. The regional winner will have the right to represent her region in the national contest.
Tips
Create your catalog
Take photos with different poses, clothes and situations. Ask an acquaintance to do it professionally but for free. Search for celebrities from your region or country and pose with them. Distribute your photos among your sponsors and online.
Promote yourself very fast
Start with all your relatives, friends, neighbors and colleagues. Ask them to promote you among their acquaintances. Contact all businesses in your region. It offers advertising to regional or national media.
Make your schedule
Make your calendar with a schedule of activities. Form your team and your campaign committee for your candidacy. Form several support committees for each activity. Take care of your budget. Look for donations. Work hard.